US Wellness Celebrates 20 Years in Business!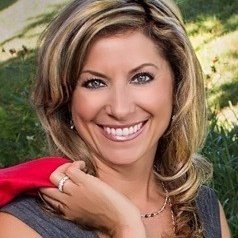 Twenty years ago I founded US Wellness with the idea that we could help people live happier, healthier lives by providing health education services where people live, work and play.  We were at the forefront of a wellness revolution in 1997!
Through our service to employers, retailers, and community organizations, we have touched millions of people nationwide. Our health care professionals have inspired thousands to live healthier, more meaningful and productive lives.  We couldn't be prouder of the work that we do every day and the impact we have on the lives and families of so many Americans.  
A primary factor in our success is our focus on quality and superior customer service. In thinking back to some of our early days there is one memory that stands out vividly.  In response to a call to action by Oprah Winfrey and Walgreens, we supported a week-long diabetes awareness screening program in over 3,500 pharmacies across the US.  It just so happened that the East Coast was crippled by a blizzard that dropped several feet of snow from Boston to North Carolina at the beginning of the program. I was so touched by my team's commitment to quality and customer service that week. Without asking, the US Wellness team arrived to work with their blankets, sleeping bags and crock pots full of food, all prepared to do what it takes to work through the week to get the job done. I'll never forget being completely snowed in, the snow drifting 3-4 feet outside our office door, and looking into the conference room to see our team working hard to bring this important program to life. 
That kind of commitment still survives today. We are passionate about the good work we do and the customers we serve. Our commitment is part of who we are and will continue to be a differentiating factor in the service we provide today and into the future. 
We are grateful to each of our customers and clients over the past 20 years for giving us the opportunity to serve.  We celebrate our success with each of you and are looking forward to expanding our shared mission of helping people live their best lives in the years ahead.  Thank you for being part of our story.