The COVID-19 pandemic has upended the way companies do business through out the world.  While companies have implemented remote work from home policies, many essential services our communities depend on, including manufacturing, food production, grocery retailers, distribution centers and more require workers to be on-site. Further, as local, state and federal guidelines on social distancing are relaxed in response to the success of mitigation efforts, public health officials have advised that ongoing efforts to contain the virus will need to be implemented. Employers are looking to implement containment and tracing programs to maintain the safety of their employees and their communities while staying open.
US Wellness has responded to this need by developing two new COVID-19 programs that address the challenges companies face during this unprecedented situation.  These programs are designed to help keep employees healthy, and reduce the spread of COVID-19 while allowing companies to function and thrive in support of their communities and the global economy.
COVID-19 Digital Risk Monitoring Application
US Wellness new digital risk monitoring application is a mobile app that requires employees to track their symptoms virtually in order to receive authorization to report to work.  Here's how it works:
Employees log temperature and symptoms into mobile app.
Employee receives notification within app noting work authorization following each symptom check in – this is delivered in real time as symptoms are input by employee so that they use this notification to enter the workplace
Employees with symptoms are referred to their physician or nurse review
Employer has access to a dashboard showing trending information by worksite (Total employees, employees with symptoms not authorized, employees authorized so that you can track worksite trends over time)
Employer receives a weekly report noting employees currently not authorized based on symptoms
COVID-19 Workday Digital Monitoring Screenshots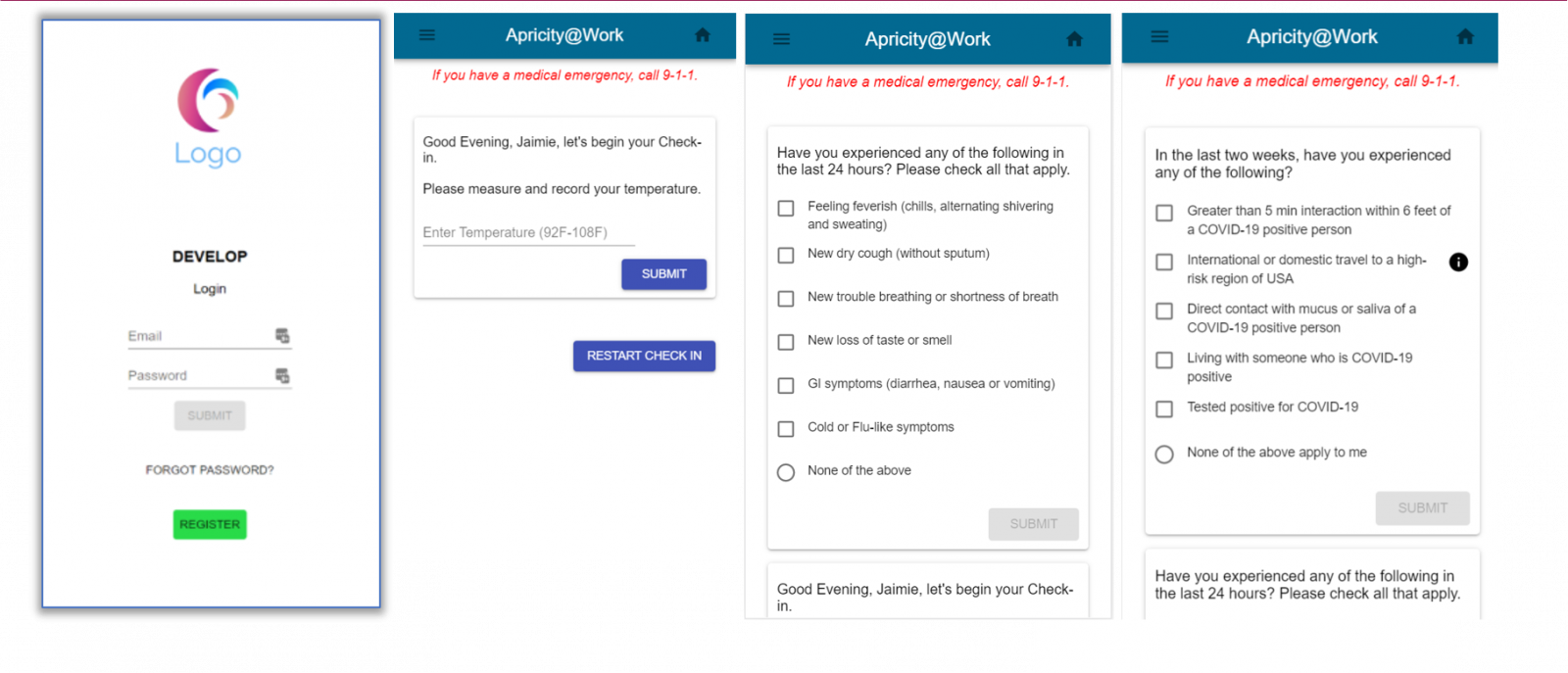 To learn more, contact us today at info@uswellness.com or (888) 926-6099. 
COVID-19 Onsite Temperature Screenings
US Wellness is now offering onsite temperature screening programs.  Our experience providing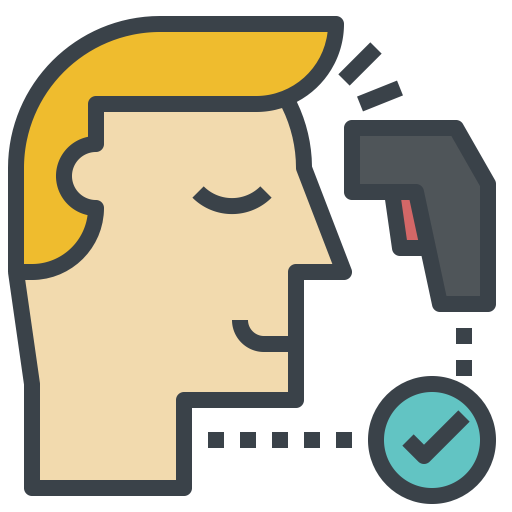 wellness clinics and flu vaccinations across the country for the past 23 years allow us to tap into our national network of health care professionals to conduct temperature screenings safely and in compliance with regulatory standards including OSHA.
How COVID-19 Temperature Screenings Work
Temperature screening is performed on all employees as they enter the workplace by a US Wellness health care professional.  Employees screened with fever level temperature (>100.3) are flagged and a pre-determined protocol is followed.  An additional symptom questionnaire may also be administered as desired.
What's Included
US Wellness will provide all necessary materials including:
US Wellness health care professional to conduct temperature screenings
Infrared no-touch thermometers
PPE (mask, eye shield, gloves) for our screeners
Sanitation wipes
Our Safety Protocol
As a CLIA waived licensed clinical laboratory, US Wellness staff are trained and equipped to adhere to strict regulatory compliance standards to ensure the safety of employees and USW staff.  Our screeners are required to:
Change gloves and surgical masks after any "touch"or if they are removed at any time
Wipe down thermometer with sanitation wipes if contact occurs
Follow client specific protocol if any participant is found to have an elevated temperature
To Schedule an Event
Implementing a temperature screening is fast and easy. Please provide the following details to US Wellness to receive a cost estimate
Total number of employees by worksite
Shift times per day
Number of employees entering per shift
Number of points of entry (or if employees can be filtered into one point of entry per shift)
Company policy/protocol developed for employees that present with fever including point of contact to receive notification of employee with fever
Letter denoting essential business from employer in areas where Stay At Home orders apply