Five Tips for Launching a Successful Biometric Screening Program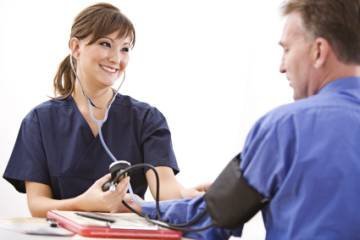 Biometric screenings are a core and critical component of a successful wellness program that can be a powerful motivator for change.  They quickly and accurately help people identify their unique health risks, provide members a live health coaching opportunity with a qualified health care professional, and move people to take action towards improving their health. 
Planning and scheduling biometrics requires significant logistics management and without careful planning, can quickly become overwhelming.  Here are five tips to setting up a biometric screening program that runs smoothly and seamlessly from start to finish.
Tip 1: Outsource Logistics Coordination
Once you've decided to schedule a biometric screening program, find a wellness partner who can take on all planning and logistics coordination.  The best wellness partner will take care of all setup and coordination necessary to execute the screening program.  This includes being fully responsible for equipment and supplies, including transportation, setup, breakdown and shipment of supplies to and from each screening location, and communicating and coordinating directly with each site to set up their onsite screening event.  This approach removes the burden of having the employer directly manage medical inventory, storage of supplies, and communication.   A quality wellness partner will take care of all this work, so that all you need to do is have someone there to greet the screening team when they arrive each day.  The rest is taken care of.
Tip 2: Provide Flexible Participation Options
Companies receive the highest participation rates in biometric screenings when they give employees several ways to participate.  Employees and eligible members are looking for convenience when scheduling their biometric screening and the more convenient it is, the more likely they will complete their screening.  You can make it as easy as possible for members to participate by offering online registration that includes several options including onsite screenings, physician forms, and lab vouchers.  Onsite screenings allow in office members the most convenient way to receive their health screenings while physician form and lab vouchers are historically the best option for remote employees and spouses.  The easier it is for members to participate, the higher your program engagement and participation will be. 
Tip 3:  Offer a Wellness Reward  
Statistics on biometric screening participation indicate wellness program participation increases 55% when participation is tied to a financial incentive [1].  Participation based financial incentives are the most impactful way to increase engagement while positively influencing employees' perceptions about their employer.  Offering both participation and outcomes based rewards can further reward positive health behaviors and encourage change.  A quality wellness partner will work in concert with benefits brokers, and HR benefits teams to help strategically build and develop an incentive program that is customized to your populations unique needs, challenges and goals.   
Tip 4:  Focus on Quality of Care and Health Education
The quality of information and education that each member receives at their biometric screening has an important impact on their wellness program engagement and more importantly their desire to identify and achieve their health goals.  Make sure members get the best start to your wellness program by staffing your program with experienced and licensed health care professionals who have the training and credentials to provide an experience that inspires positive, meaningful action.  A wellness partner who is committed to providing this level of quality will have a strong network of RN's, LPN's PA's and LVN's to execute the onsite screenings and a comprehensive training program that is customized and developed for each client's program and administered by a licensed clinical coordinator before every event.
Tip 5: Plan for the Future
Biometrics are a strong catalyst for change however long term behavior change and reduction of health risks requires more than once a year health screenings.  Take your wellness program to the next level by leveraging your biometric screening program and implementing a strategic wellness program for the entire year that is administered through an online wellness portal.  Wellness portals provide members regular wellness challenges, wellness workshops, health coaching, and other wellness activities that keep members engaged in their health and focused on achieving the goals and lowering the risks that were identified at their biometric screening. 
Real progress and success comes through consistent, disciplined action rather than through one-time participation.  By encouraging, promoting and rewarding regular participation in wellness activities, your population will gain the knowledge, motivation, and skills to create lasting healthy habits.  This focus on ongoing wellness engagement will create a shift over time from health care spend that is dedicated to costly disease management towards cost saving programs that encourage disease prevention.
While administering a comprehensive wellness program in this way may seem daunting, the right wellness partner will manage biometrics, wellness portal, incentive rewards, and reporting entirely.  Having one wellness partner manage all aspects of your wellness program efficiently frees up time and resources for the HR team to focus on helping and building their employees rather than on wellness program administration.
To learn more about whether a wellness portal is the right step for your organization or how you can quickly and affordably start implementing online wellness challenges, visit our Wellness Portal or send us a note to see how we can help support your biometric screening program.
---
[1] Employee Benefit Research Institute, August 2015 Financial Incentives, Workplace Wellness Program Participation and Utilization of Health Care Services and Spending