US Wellness CEO Presents at 2017 Maryland Healthcare & Retirement Plan Summit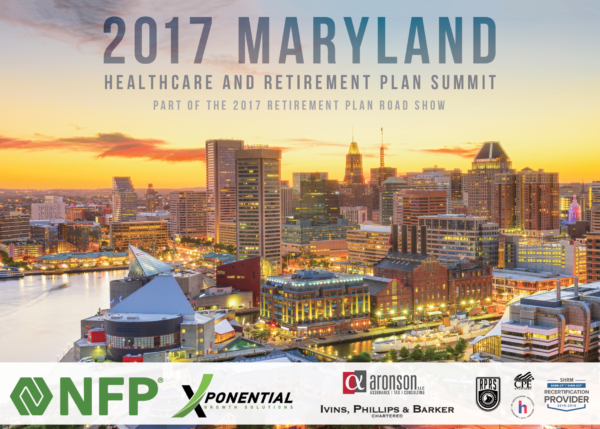 US Wellness' CEO and Founder Tori Tomlinson recently presented at the 2017 Maryland Healthcare & Retirement Plan Summit where Baltimore area Benefit and HR Directors gathered to learn about retirement and healthcare plan best practices.  Hosted by NFP, the Summit focused on the following areas of discussion:
Convergence of Healthcare & Retirement
De-risking Pensions
What Every Fiduciary Needs to Know
Ask the Experts – Local & National Professional Panel
Key Industry Trends Panel
RFP Best Practices
Tori was pleased to present to over 150 HR professionals on the link between health and retirement, and the long term benefits of bringing wellness and health promotion programs to the workplace.  To learn more about these benefits and how to start or expand your corporate wellness program services, drop us a note.