Discover Five Ways a Wellness Portal Helps Build a Thriving Workforce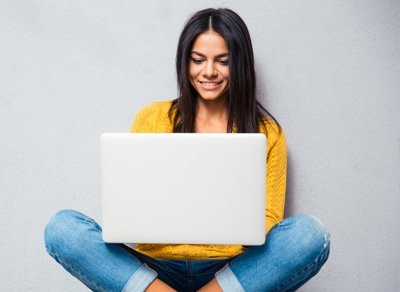 Most companies want to help their employees live healthier, more productive lives but struggle with how to implement a wellness program that fully engages their employees and moves the needle towards a happier workforce. Many companies also struggle with the time it takes to administer a wellness program. They have great intentions about getting their employees involved in their health but often don't see the engagement that they would like.
Traditional wellness programs typically involve biometric screenings and health risk assessments as standard tools to educate and raise awareness about individual health risks. These programs are a critical component of any wellness program because they help prevent chronic disease and identify health risks. The most powerful and successful wellness programs build on these standard offerings and go beyond assessment tools by providing members affordable, on-going wellness services that promote and encourage all aspects of well-being including financial, emotional, and physical health through custom wellness programming that's offered throughout the plan year. Research shows these programs deliver value in the form of reduced absenteeism, increased productivity, company loyalty, and lower health care costs; but expanding services in this way often leaves benefits teams overwhelmed by the amount of time management this approach would require.
A wellness portal solves these challenges because it centralizes wellness programming into a main hub that's fully automated, providing members easy access to a wide variety of wellness resources that more readily help employees achieve their goals. Some of the benefits of implementing a wellness portal include:
1. EASE OF ADMINISTRATION
Administration of all wellness activities is managed and automated entirely through the wellness portal and by the supporting account team. Incentive rewards are calculated in real-time where members can quickly see their wellness points for completed activities. The portal also provides access to advanced reporting capabilities, allowing Benefits teams real time access to participation reports for wellness events and activities, along with aggregate outcomes reporting on health screenings and HRA completion. This eliminates the need for manual entry of incentive credits and time-consuming data manipulation after programs are completed.
2. CENTRALIZED ACCESS TO MORE WELLNESS RESOURCES
A wellness portal gives employees easy access to a variety of health and wellness resources available at their fingertips. Members can track their activity, keep a food log, find articles on health concerns, participate in online wellness workshops, talk to a health coach, sign up for a wellness event and participate in ongoing wellness challenges all through their computer or mobile device.
3. PERSONALIZED CARE
Traditional wellness programs have a one size fits all approach where members complete the same activities. The most sophisticated wellness portals do more. They provide each member with wellness opportunities that speaks to their own unique health risks and wellness goals. Members receive incentive credit for completing a variety of recommended activities and the portal tracks completion of activities and tracks and trends their unique metrics on activity and food logs, biometrics. The more the wellness programming speaks to the individual, the more impactful it will be.
4. ENGAGEMENT
Engagement is one of the biggest challenges we see in workplace wellness. With pressing demands on time, and cultural norms encouraging people to be overworked and overscheduled, the most well-intentioned wellness plans get sidelined due to a lack of time. This is where a wellness portal helps drive engagement because a portal offers members access to a like-minded community of people who are each working together towards a common goal. Being a part of this community inspires, and encourages members through forums, challenges and group activities that hold people accountable and foster healthy competition. Further, the ease of access a portal offers, allows members to complete activities and track progress on the go. It's important to choose a wellness portal provider who goes at risk for engagement. A partner who goes at risk will only charge for active members and builds and implements a custom communication plan that includes print, electronic, and social media outreach to help drive participation throughout the plan year.
5. VALUE
Investing in a wellness portal that delivers individualized, personal care shows your employees that you value them, that you value their happiness and that you want them to succeed. Research shows that these perceptions matter, because employees who feel valued, and cared for by their employers are more loyal, more productive and happier than those who don't, creating cost savings in the form of reduced absenteeism, and increased productivity. The long term impact of this approach is a workforce that is happy and engaged, and companies that are thriving.
The best wellness programs combine the automation that wellness portal technology offers with high-touch, hands on care. This is accomplished by way of a dedicated account team of Certified Health Care Specialists there to design and implement programs that work, marketing specialists to implement a strategic communication plan that drives engagement, and flexible health coaches who mentor and support members as they work towards achieving their goals.
To see if a wellness portal is the right solution for your organization or to request a demo, give us a call or send us a note. We'd love to learn about your unique challenges and help you find the right solution for your worksite.
Nicole Donnelly- Senior Manager