5 Strategies to Increase Employee Engagement in Your Wellbeing Program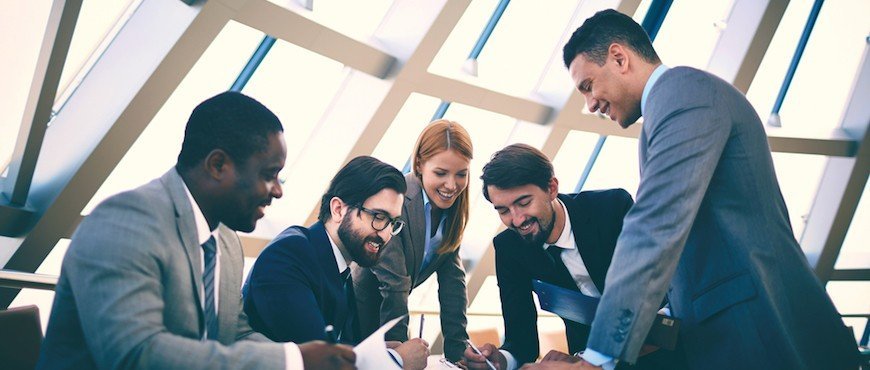 Getting your employees to participate fully in your wellness program requires a multipronged approach.  Here are several options  that will help your employees get actively involved in improving their wellbeing and more engaged in your organization:
 
Create or modify your existing wellbeing incentive program
Leverage your existing wellbeing and engagement services by either implementing an incentive program or modifying your existing incentive program to reward your employees for their efforts:
A few approaches are listed below, from least to most aggressive. All activities and incentive tracking occurs within wellness portal, alleviating administrative burden from HR team.

Quarterly (or monthly) raffle for those that participate in program
Quarterly (or monthly) raffle or prize for those that meet certain requirements. Example: Earn 25 points within a quarter and be entered into a raffle drawing. 
In order to earn wellness/discounted rate, employee must complete screening AND an activity during the year. Activity can include HRA, challenge, workshop, tracking steps/activity/nutrition to earn points.
In order to earn wellness/discounted rate, employee results must fall within certain (healthy) ranges. Those that do not fall within range are given opportunity to complete participation-based activity or submit physician waiver to earn incentive.
Develop a culture of well-being
Leadership support and active engagement in well-being activities from all levels of leadership is a key characteristic of companies that have highly engaged employees.  When employees see healthy habits being modeled by executives, and especially, middle management, they are much more likely to follow suit.  Leaders can get involved through the following efforts:
Active participation in wellness challenges
Being featured in wellbeing program communications through imagery and testimonials
Having leaders regularly speak about wellbeing and engagement program activities in meetings and with their peers and teams they manage
Incentivize leaders for their team members engagement and participation in wellness and engagement programming
Improve your communication strategy
Start by assessing what is working and not working with your existing program and communication strategy by surveying your employees to collect feedback and ideas.  This survey can help you assess the types of communication, and frequency of communication that are most effective, while also providing insight on the programs that employees are the most interested in and excited about.  With this information in hand, develop a communication strategy that incorporates employee feedback.  Some examples of successful communication efforts include:
Monthly email related to monthly topic/newsletter
Promote workshops via emails and/or flyers
Social media outreach on upcoming activities, events and key deadlines
Direct mail updates on key deadlines and activities
Include testimonials from leadership in communication wherever possible
Text messaging reminders to members
Print media displayed in break rooms and high traffic areas
Evaluate and enhance existing environmental supports for wellness
Think about your current work environment and put together a list of your current environmental supports in place that reduce barriers for people to engage in wellness and evaluate what you can change to continue to reduce barriers.  Examples of effective environmental supports could include providing healthy vending options and/or removing unhealthy vending options, offering onsite fitness classes or an onsite gym, or putting up a sign next to the elevator encouraging employees to take the stairs. 
Establish a wellness committee
Responsibilities of a wellness committee vary depending on involvement level desired by HR team.  The most successful wellness committees have at least 1-2 members per work location and meet at least monthly with the HR team to ensure wellbeing programs are being communicated and promoted at all levels and locations within the organization.   Committees are incredibly useful in providing insight to the wellness and HR team into successes and challenges related to program within each location and department.  This information is critical so that communications, strategies, and activities can be tailored to meet the needs of each location.