US Wellness to Offer GRAIL's GalleriⓇ, a Multi-Cancer Early Detection Test, To Its Network of Employers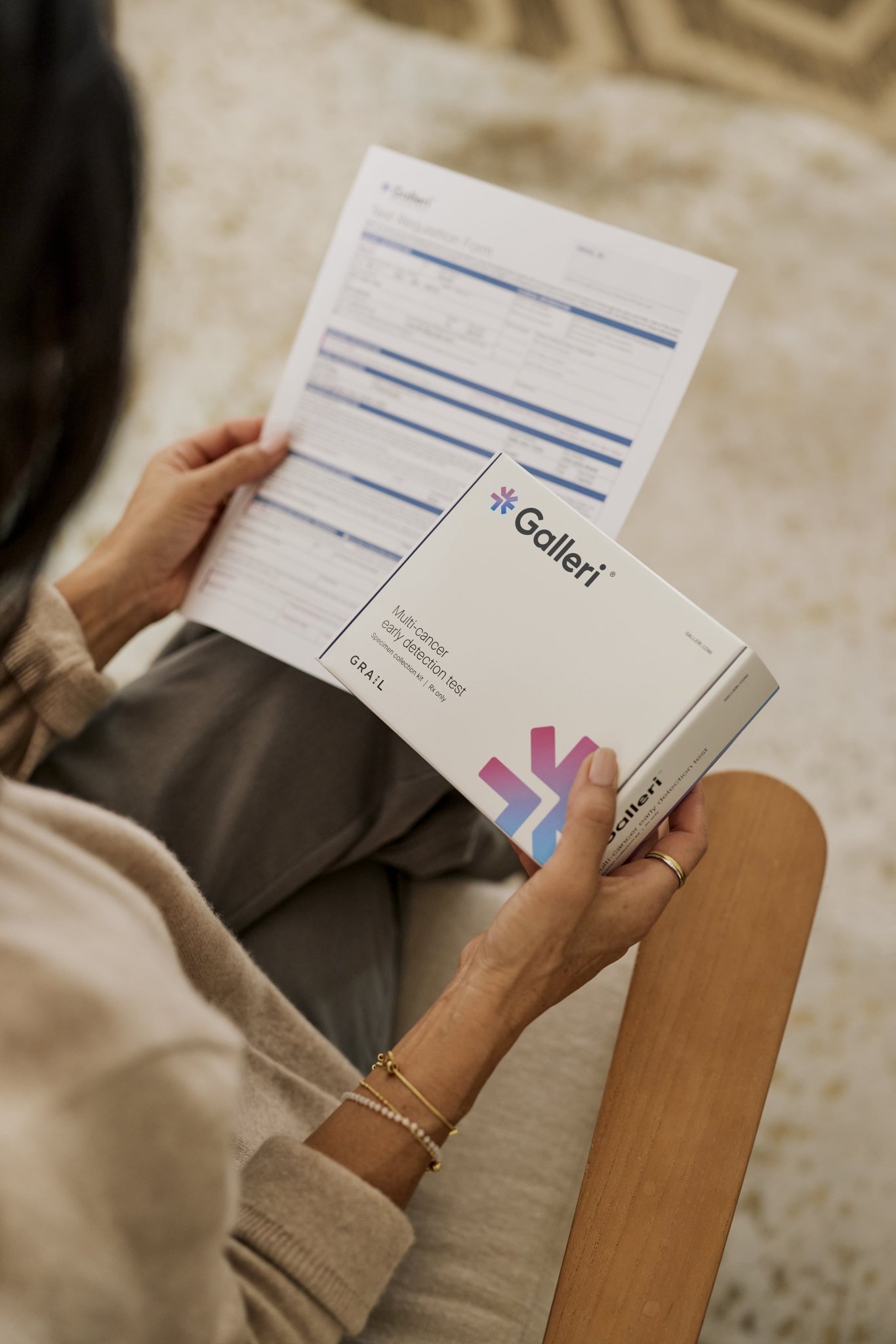 Gaithersburg, MD – August 1, 2023 - US Wellness announced today the availability of Galleri®, a multi-cancer early detection (MCED) screening test to eligible employees through its network of employers as part of its suite of onsite and remote health and wellbeing services. US Wellness works with organizations nationwide to deliver solutions that prevent or reduce health claims and improve overall health and wellbeing.
"US Wellness' mission is to provide innovative solutions that inspire people to live healthier, be stronger, and achieve more. We do this through identification of health risks so that individuals can take life-saving steps to avoid and reduce illness," said Alyssa Williamson, President at US Wellness. "The Galleri multi-cancer early detection test gives us a powerful tool to address cancer risk by identifying cancer early. We believe that Galleri has the potential to help employers reduce cancer claims and address traditional health disparities in cancer detection and screening."
The Galleri test can detect a shared cancer signal across more than 50 types of cancer through a routine blood draw. When a cancer signal is detected, the Galleri test predicts the cancer signal origin, or where the cancer is located in the body, with high accuracy to help guide the next steps to diagnosis.
"Multi-cancer early detection technology is a novel tool in our arsenal that identifies a common cancer signal by many different types of cancer, with the goal of detecting cancer in earlier stages when treatment is more likely to be successful," said Jeffrey Venstrom, M.D., Chief Medical Officer at GRAIL. "With only screenings available for just five types of cancer today, the unmet medical need is clear. We are excited to add US Wellness as a distributor of Galleri and align with their commitment to cancer screening."
According to the American Cancer Society, more than 609,000 people are expected to die from cancer in 2023 in the U.S. This is in large part because some of the deadliest cancers are identified in later stages when outcomes are often poorer. Though cancer screening tests can lead to life-saving treatments, only five types of tests are available in the U.S.: breast, colon, cervical, prostate, and, in high-risk adults, lung. In fact, about 71% of cancer deaths are a result of cancers that lack early detection screening.
About US Wellness
One Vendor. Powerful Solutions. Committed Partnership.
US Wellness has been the leader in population wellbeing solutions for more than 25 years. US Wellness' strategic offerings include: onsite and offsite health screenings, wellness portal solution, flu shots, wellbeing assessment and health coaching. US Wellness helps clients control health care costs and health disparities by delivering value on investment. Learn more about US Wellness at uswellness.com.
Important Galleri Safety Information
The Galleri test is recommended for use in adults with an elevated risk for cancer, such as those aged 50 or older. The Galleri test does not detect all cancers and should be used in addition to routine cancer screening tests recommended by a healthcare provider. Galleri is intended to detect cancer signals and predict where in the body the cancer signal is located. Use of Galleri is not recommended in individuals who are pregnant, 21 years old or younger, or undergoing active cancer treatment. Results should be interpreted by a healthcare provider in the context of medical history, clinical signs and symptoms. A test result of "Cancer Signal Not Detected" does not rule out cancer. A test result of "Cancer Signal Detected" requires confirmatory diagnostic evaluation by medically established procedures (e.g., imaging) to confirm cancer. If cancer is not confirmed with further testing, it could mean that cancer is not present or testing was insufficient to detect cancer, including due to the cancer being located in a different part of the body. False-positive (a cancer signal detected when cancer is not present) and falsenegative (a cancer signal not detected when cancer is present) test results do occur. Rx only.
Laboratory/Test Information
GRAIL's clinical laboratory is certified under the Clinical Laboratory Improvement Amendments of 1988 (CLIA) and accredited by the College of American Pathologists. The Galleri test was developed, and its performance characteristics were determined by GRAIL. The Galleri test has not been cleared or approved by the U.S. Food and Drug Administration. GRAIL's clinical laboratory is regulated under CLIA to perform high-complexity testing. The Galleri test is intended for clinical purposes.
US Wellness Contact:
Alyssa Williamson
US Wellness
info@uswellness.com