How to address COVID vaccine hesitancy among employees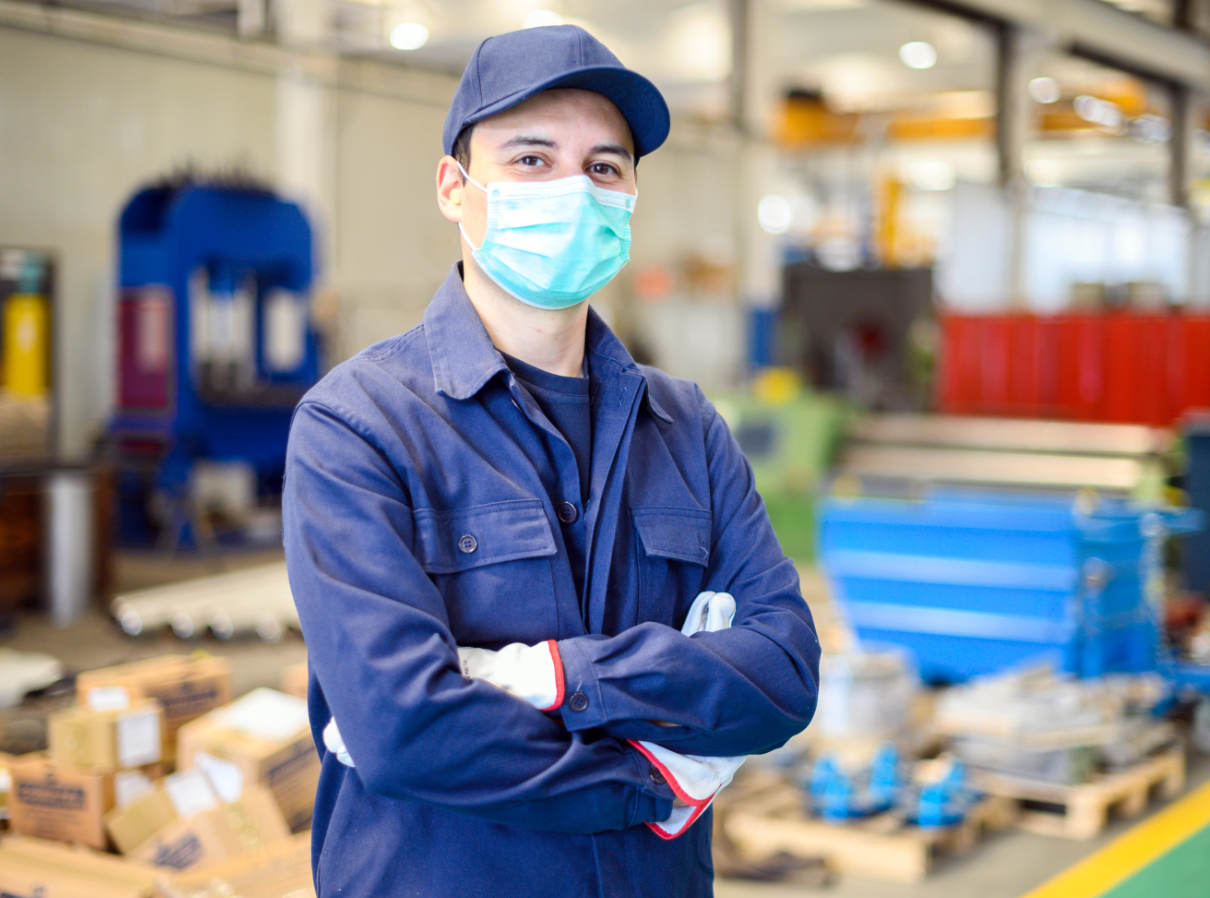 How to Encourage Employees to Receive the COVID Vaccine
With current data highlighting decreasing consumer demand for the vaccine, it is important for employers, HR Benefits teams, and wellness program providers to address the barriers blocking employees from being vaccinated.
Addressing COVID Vaccine Reluctance Among Employees
Daily national surveys by Carnegie Mellon University (CMU) show that adults willing to be vaccinated in the U.S. has increased from 72 to 77 percent.  However, vaccine hesitancy has remained constant at 23 percent.  The surveys also show that 7 out of 10 vaccine-hesitant adults are mainly concerned over the potential side effects caused by the vaccination.
Concern about side effects.

A mistrust of medicine and dislike of vaccines.

A lack of access to healthcare.

Difficulty finding a convenient location and time to receive the vaccine.

A plan to use masks and other precautions instead of getting the vaccine.

Not being a member of a high-risk group for COVID 19.

A belief that COVID 19 is not a serious illness.

A concern that the vaccine will not work.

A dislike of needles.

A lack of awareness of the need for the vaccine.
When encouraging employees to receive the COVID vaccination, education is essential.  However, an educational program needs to be tailored to address the unique objections of each company's employee population. 
Common Objections to COVID Vaccine and Responses for Employers
How can I trust a vaccine that has been developed years ahead of schedule?
In a recent interview, Abram Wagner, a research assistant professor of Epidemiology at the University of Michigan, stated,
"We know the parts of the [COVID 19 vaccine] approval process that were accelerated were not related to safety." 
According to the Centers for Disease Control and Prevention (CDC), "While COVID-19 vaccines have been developed rapidly, all steps have been taken to ensure their safety and effectiveness." 
The FDA closely monitored the research conducted by Pfizer and Moderna during their research process and supported their claim that both vaccines are close to 95 percent effective with few side effects.
"Additionally, the FDA has rigorous scientific and regulatory processes in place to facilitate development and ensure the safety, effectiveness and quality of COVID-19 vaccines."
As of now, millions of people around the world have received the COVID 19 vaccine.  "These vaccines have undergone the most intensive safety monitoring in U.S. history." - CDC
Employers can combat COVID vaccine hesitancy among employees by succinctly outlining steps the CDC has taken to ensure vaccine safety as part of their COVID education programming. 
What are the most common COVID vaccine side effects?
The Mayo Clinic lists the following side effects as possible mild responses to the first or second doses of the COVID 19 vaccine.
Pain, redness or swelling where the shot was given

Fever

Fatigue

Headache

Muscle pain

Chills

Joint pain

Nausea and vomiting

Feeling unwell

Swollen lymph nodes
Most of these side effects have shown to occur within the first three days after vaccination and last one to two days. 
Side effects, especially rare ones, are sometimes only discovered over time.  That is the case with the Johnson & Johnson (J&J) COVID 19 vaccine.  However, as soon as it became apparent that blood clots were a potential adverse reaction to the J&J vaccination, the CDC and FDA paused its distribution in the U.S.
On April 23rd, 2021, the CDC and FDA recommended resuming the vaccine distribution with the following caveat, "women younger than 50 years old should be aware of the rare risk of blood clots with low platelets after vaccination, and that other COVID-19 vaccines are available where the risk has not been seen."
To build trust about vaccine safety, employers can proactively communicate recent changes in CDC approved vaccinations to employees through their wellness program communications. 
Is COVID vaccination necessary for employees who have already been infected with COVID?
Once infected with COVID 19, a reinfection is unlikely for about 90 days.  Beyond those 90 days, natural immunity is no longer reliable. 
The CDC states, "experts don't know for sure how long this protection lasts, and the risk of severe illness and death from COVID-19 far outweighs any benefits of natural immunity."
As a result, official recommendations from the FDA and CDC are for those who already had COVID to receive the vaccination.
Including such data in COVID education programs to highlight the unknown variables associated with natural immunity and greater risks associated with re-infection vs. vaccination is another approach employers can take to combat vaccine hesitancy.
How Employers Can Help Educate Employees on COVID Vaccine 

Safety?
COVID Vaccine Awareness Campaign
The most important aspect of an awareness campaign encouraging employees to receive the COVID vaccination is education.  Here are several items to consider when developing a workplace education program.
Understand your population, their needs and concerns by conducting by qualitative and quantitative research to understand barriers, attitudes towards vaccination, and health behaviors

Communicate frequently using credible sources, such as the

CDC

.

Ensure access to information in native languages.

Provide paper copies of data if employees are not comfortable with technology.

Educate employees on when and where they can receive their vaccination.

Lead by example and get the vaccination first. 

Company leaders can share their vaccination experiences and help build confidence in the vaccine.

Provide incentives, such as time off to allow employees to be vaccinated.

Create a COVID education webinar, video course, and/or multi-step email series that can be added to your corporate wellness program.  Consider offering an incentive when employees complete the course.
"President Biden is calling on every employer in America to offer full pay to their employees for any time off needed to get vaccinated and for any time it takes to recover from the after-effects of vaccination. He will announce a paid leave tax credit that will offset the cost for employers with fewer than 500 employees to provide full pay for any time their employees need to get a COVID-19 vaccination or recover from that vaccination." - The White House Briefing Room
Wellness Program Resources for COVID Vaccination
Wellness programs are a great resource for employers looking to encourage their employees to get vaccinated.  In some cases, these services even include coordinating and administering the COVID 19 vaccine directly to employees at their workplace.
Tori Tomlinson, Founder of US Wellness, states, "The need for COVID services is rapidly changing in response to COVID-19.  We are closely monitoring the recent FDA emergency authorization of Moderna, Pfizer and J&J COVID-19 vaccinations.  As vaccinations are made available to employers and the general public, we will be ready to support administration efforts as needed."
The following are resources to assist in creating an effective employee vaccination plan.
As an employer, know the facts.

Communicate transparently by providing employees with accurate, up-to-date information.

Provide employees with regular updates on the following.
Conclusion
The COVID 19 vaccine is our nation's best resource for fighting COVID 19 and returning to a normal, healthy, socializing routine.  Speak with a US Wellness Strategist today for help creating an effective workplace vaccine program for your employee population.